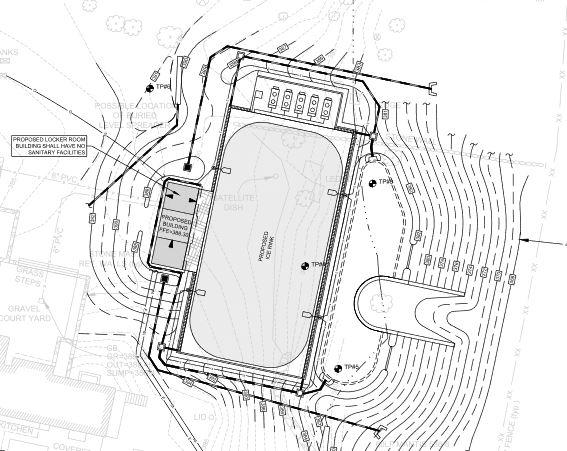 The ice rink is the latest sporting equipment in a Greenwich area
GREENWICH – The tennis courts, swimming pools and even a baseball field that adorn some of Greenwich's private estates are about to be upgraded with the latest sports facilities: a private ice rink is coming to a backcountry house.
The Planning and Zoning Commission recently approved a request from owners Adam and Sarah Dolder to create a 100-foot-long ice rink on their property on the 400 block of Round Hill Road. The construction of a pool house and a cloakroom are also part of their project. A Zamboni, an ice-smoothing vehicle, will also be stored on site.