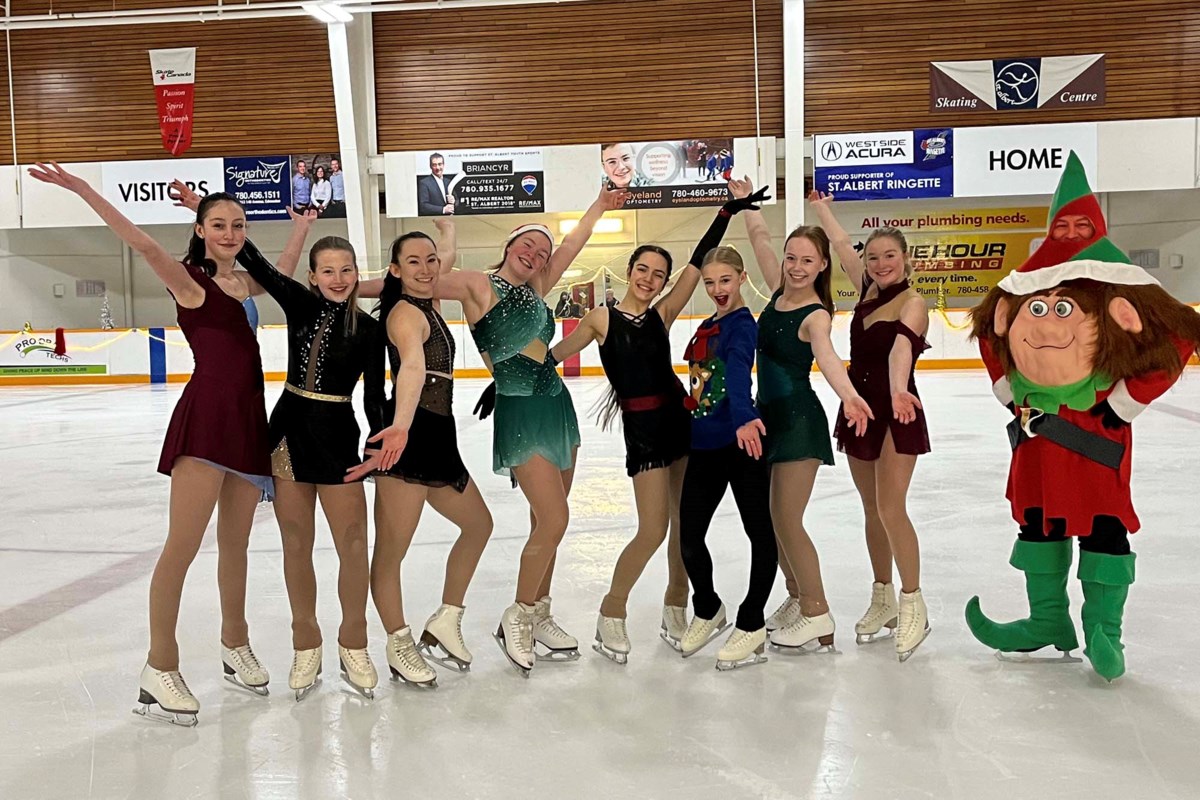 Skaters slip into the Christmas spirit
Many used the Christmas concert as an opportunity to practice in front of a crowd before competitions appeared.
Members of the St. Albert Skating Center strutted for this year's Christmas concert on Saturday at Servus Credit Union Place.
The event returned after a one-year hiatus imposed by COVID and was a resounding success.
Deb Lyon, organizer and coach of the skating center, said the event aimed to give their members a chance to get into the holiday spirit and have fun.
"Before COVID, we always did a Christmas concert, so [we wanted to offer] a festive and festive concert for our skaters from the academy ", declared Lyon. "Basically we showcase our star gold and competitive skaters in the concert.
"It's called a pop concert. Skaters present their solo [routines] sometimes to holiday music and our little guys, who don't have solos, do a little group act to start the show.
Lyon said they've done extra work to make this year's concert a little more special.
"It went very well, we have a very good team to work with," said Lyon. "We tried to do a little light show with lasers this year. It's quite difficult to change the arena lighting, but we did our best to give everything a bit of ambiance to show the skaters that this was a show and not just a regular day on the ice. .
"It was a lot of fun and we had some nice numbers in the final to make people laugh a bit."
8-year-old Olivia LeDrew is a star skater who said she had a blast playing.
"Our theme was Frosty the Snowman," said LeDrew. "It was really fun warming up before going on the ice. I pretty much liked everything about it!
Besides the fun, the event was also an opportunity for the skaters to train in front of a crowd before moving on to more competitive events in front of judges.
Senior competitive skater Alisha McCann, 21, said many skaters have definitely played with future competitions in mind.
"All of our young star skaters have started their competitive season; I believe they have a competition coming up right after Christmas, "McCann said. "For them to go out there and do their solo a few more times is really beneficial for them."
McCann worked with the younger skaters at the event and said all she could see were smiling faces.
"The star kids had a lot of fun, they got to perform in front of their parents," McCann said. "We had a bunch of different soloists that the star's kids got to see and it was really their first big show."