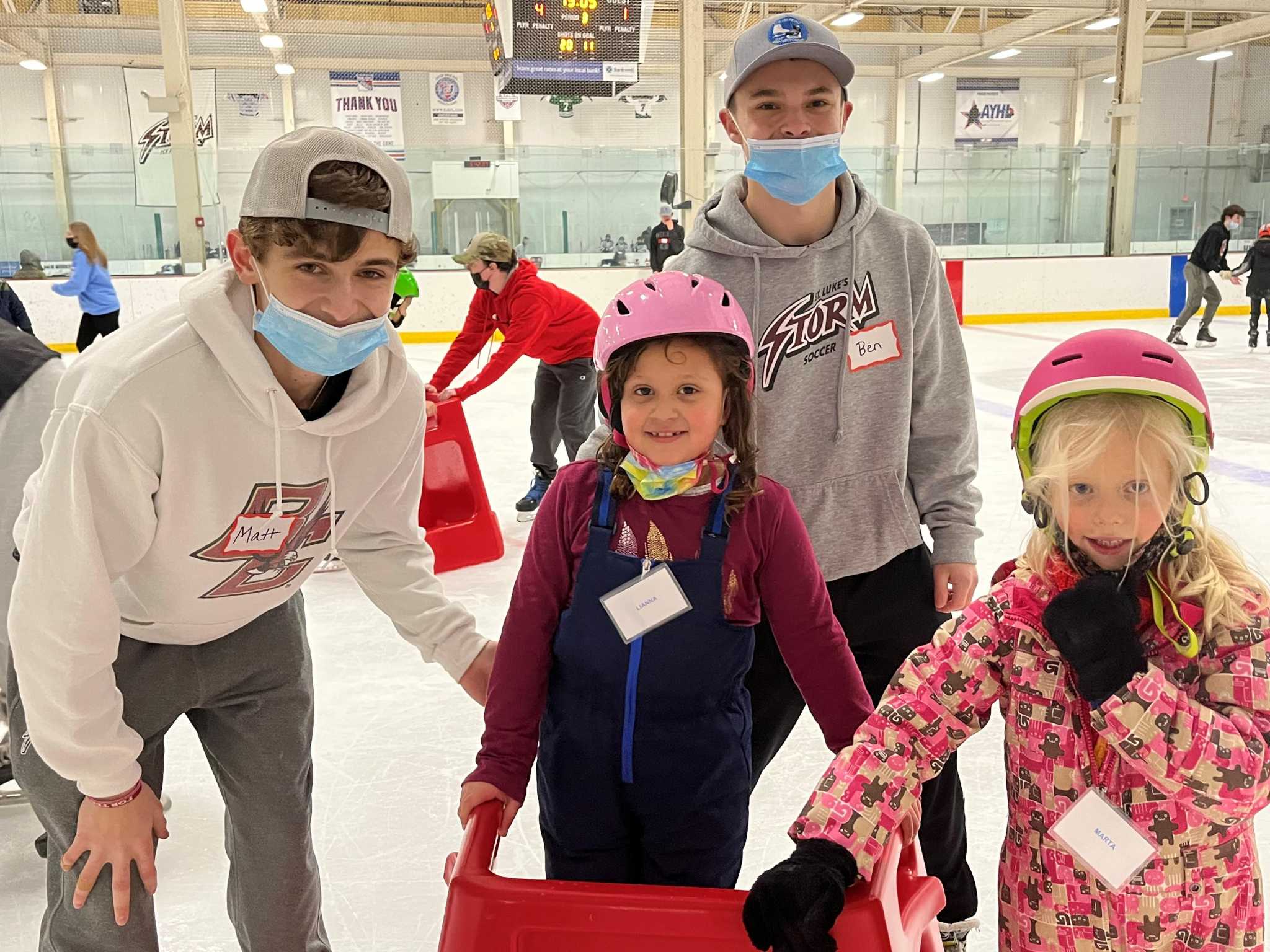 Norwalk woman relaunches ice skating program for underserved children
NORWALK — At the SoNo Ice House last weekend, some kids took to skating like they grew up on the ice. Others needed the help of a skating coach and a teenage mentor. A child crawled on the ice until he was comfortable enough to stand.
Regardless of their approach to first-time ice skating, it was an opportunity not always available to children from underserved families. Emily Kelting hopes to change that with her new program, Ice Skating for Everyone.