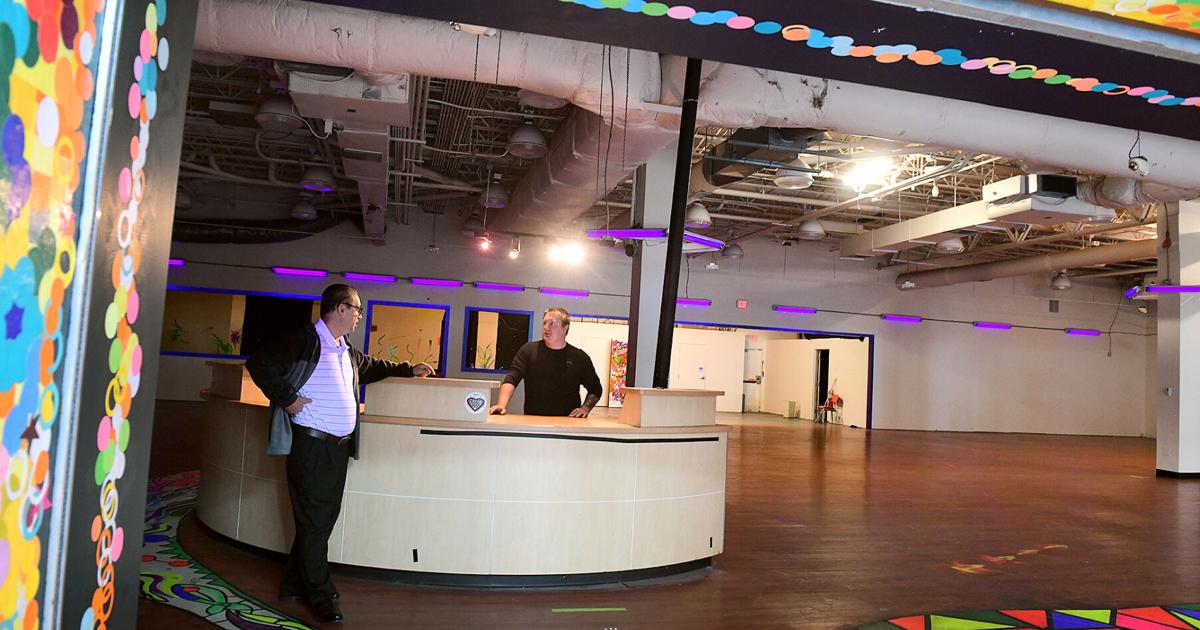 'Make a Revival': Roller Skating Rink Planned for Johnstown Galleria | New
JOHNSTOWN, Pa. — Johnstown entrepreneur Jacob Moore is about to open a roller skating rink on the first floor of the Johnstown Galleria.
He is also moving his restaurant, CJ's Surf and Turf, to the former location of the Fuji Japanese Steakhouse in the commercial center of Richland Township.
The planned rink, at the former site of Glow Golf, will be about 7,000 square feet, he said.
"So compared to a lot of other rinks, it's just on par," he said.
Decades ago, Skateland was an ice rink on Bedford Street in Johnstown. Now, rollerblading in Johnstown or its surrounding suburbs is only evoked as a memory.
"It's time for someone to do a revival," Moore said.
"We want to bring something new and different to Johnstown to try to give young people opportunities for social development because they need it," he said. "If they don't have an outlet, they turn to other means to find one. The way to solve this problem is to open something for them to do.
Moore grew up on a farm in Hookstown, Beaver County — where, he said, the local ice rink was his only means of recreation.
"My idea of ​​fun was throwing hay bales, but once in a while we would go to the ice rink," he said, "so when we sat down to figure out what we wanted to do in the area, that was the thing. We really wanted to bring an ice rink here.
There is already excitement. Facebook analytics showed him reaching 150,000 people with a post advertising the rink, he said. This number exceeds the population of Cambria County.
Tentatively, Moore wants to open the rink in December, but that depends on contracts with skating companies and their speed of delivery, he said.
Russ O'Reilly is a reporter for The Tribune-Democrat. Follow him on Twitter @RussellOReilly.