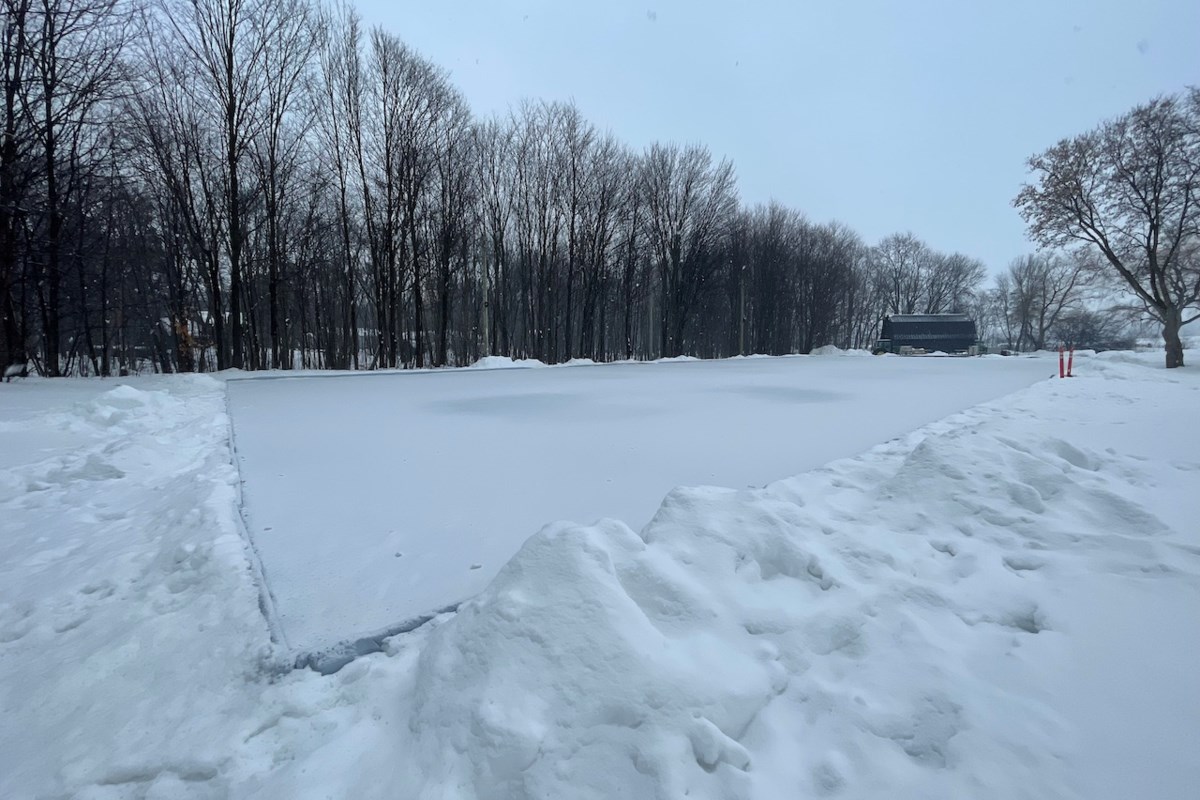 Lively Webers rink open for the season
The popular Webers and Starbucks rink behind Highway 11 is now open for its third year.
When the sun is out, you can still find figure skaters on the rink practicing, says Starbucks manager Jennifer Smith.
"The community loves it," she said. "Later in the morning, the young mothers go out with prams to do some skateboarding. After school all the kids go out, and after dinner the families skate until the lights go out at 9am.
Smith says the rink is always a highlight for local families looking for winter activities.
"People stop by when it's under construction to check it out and see when it's ready," she said. "People are really looking forward to it."
The rink is well maintained by the Webers' maintenance crew, who made a homemade Zamboni to flood the NHL-sized rink, she said. OrilliaMatters.
"It's our biggest draw during the winter," Smith said. "At first nobody knows we have an ice rink, then people see it through the windows when they order their coffee. People always comment.
On weekends, skating has been the go-to activity for Washago families, especially during the pandemic.
"It's always very busy," Smith said. "When the adults see that we have exceeded the capacity limit, they come downstairs and let the children skate. It's a very nice community thing.
On Family Day, February 21, Etobicoke resident Steve McNeil will be on the ice for 19 hours and 26 minutes for his 1926 annual fundraising campaign for the Alzheimer Society. The event honors McNeil's mother, who was born in 1926 and died in 2014 after battling Alzheimer's disease for more than 20 years.
"The mayor is coming to skate, the Barrie Colts mascot is going to be skating, and some local figure skating clubs will be there as well," Smith said of the one-day event.
Smith said the purpose of the rink is for owner Tom Rennie to give back to the community.
"He always does things to involve the community and give back," she said. "Most of the kids who work at Webers and Starbucks come from this community."
She said all members of the community are welcome to use the rink free of charge. Skaters are requested to wear a helmet. The rink will be available in March as long as the weather remains cold enough to maintain it.
Around the rink are fire pits for spectators to warm up.