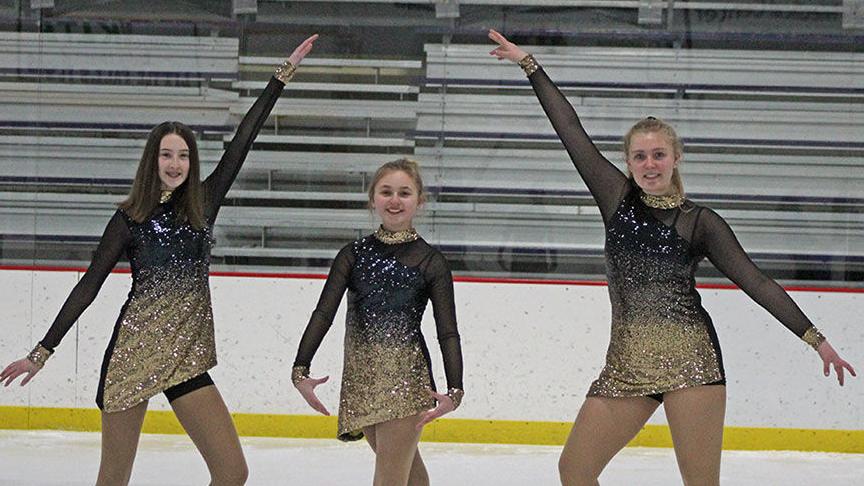 Little Falls figure skaters ready to take to the ice | Morrison County File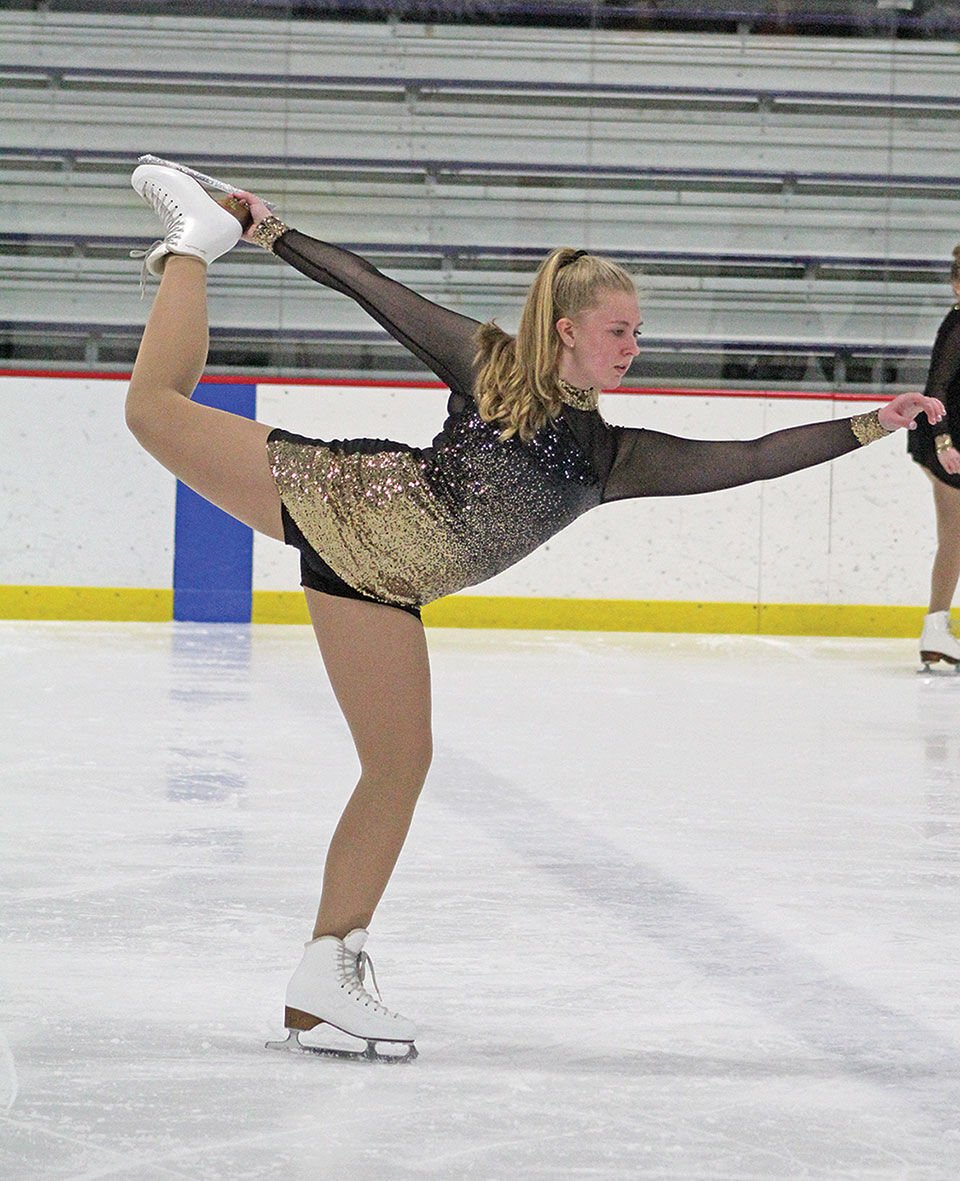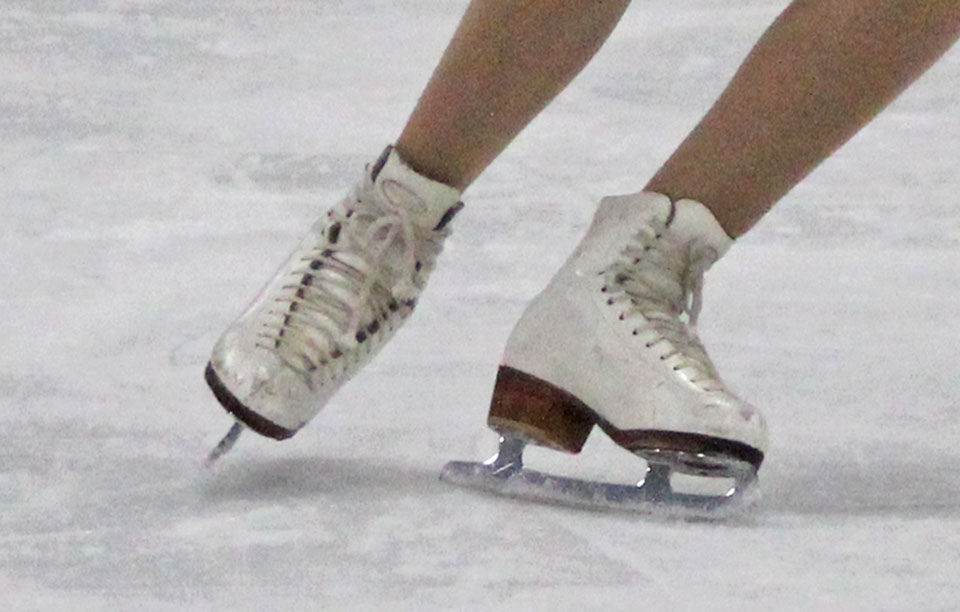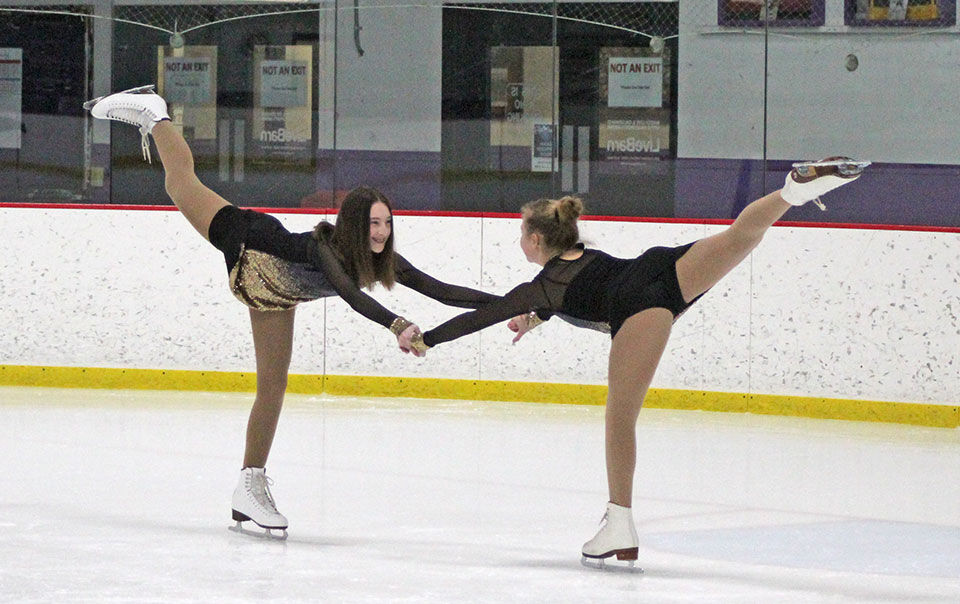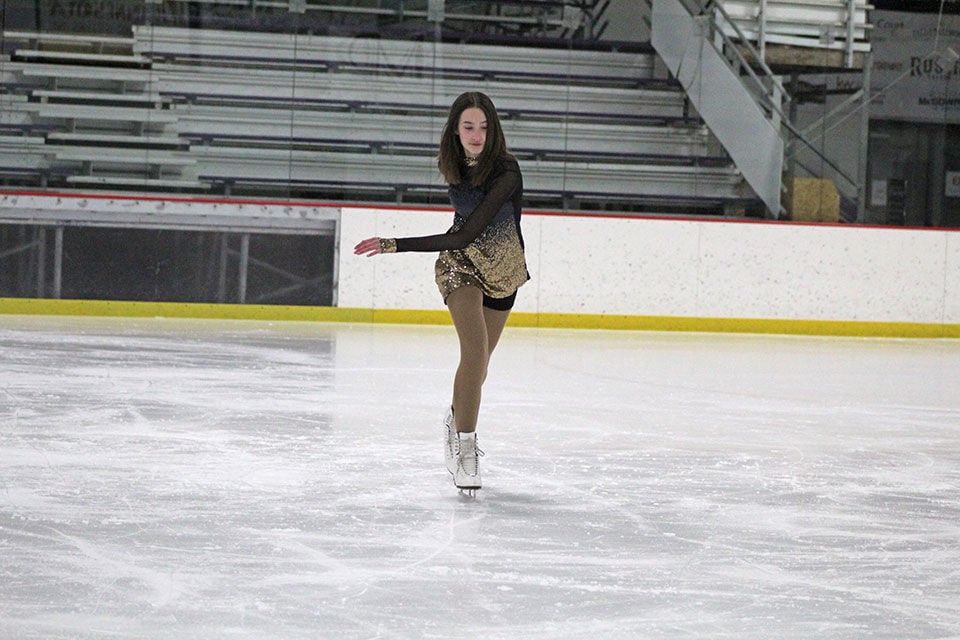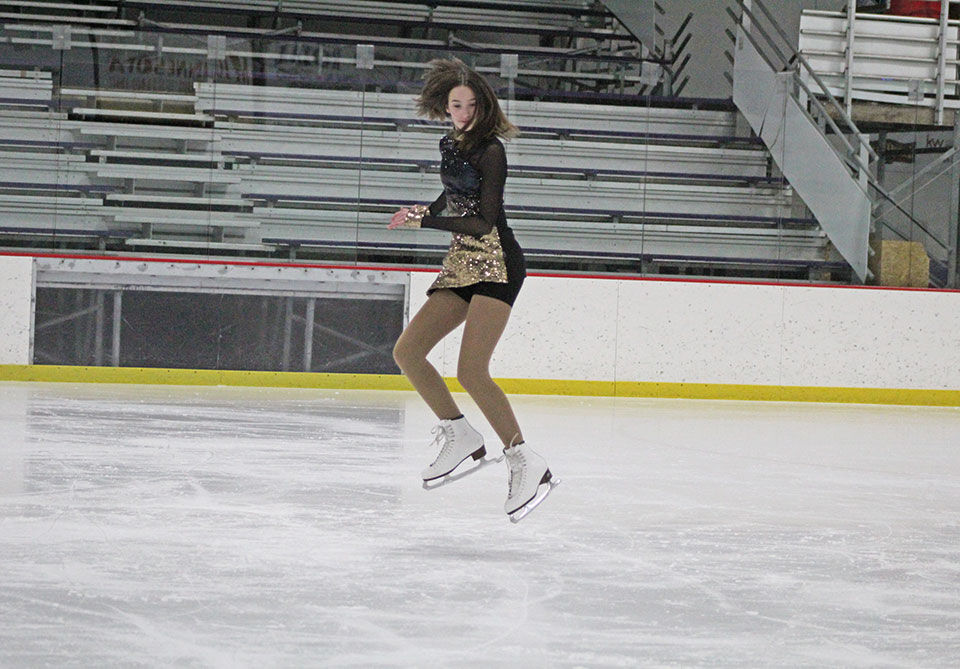 Ice-skating, dancing and creative, the figure skaters of the Winter Wonderland Figure Skating Club in Little Falls are preparing for their annual ice show. Approximately 75 skaters will perform at the show, which takes place on Saturday, April 10 at 2 p.m. and 7 p.m. and Sunday, April 11 at 2 p.m. at the Exchange Arena in Little Falls.
Normally the show is presented to the public with tickets sold at the door. However, due to COVID-19 restrictions this year's tickets will be limited to family members of skaters, Jennifer Hagen, club co-treasurer, said while the community will not be able to attend like in other years, the show will be broadcast live by Flyer Media Productions. A link will be posted on the club's Facebook page before the show, she said.
The theme for this year's show is #worldofhearts and features over 20 performances from a variety of skaters, including several soloists.
One soloist showcasing her talents is Ashley Hagen, a grade 10 student at Little Falls Community High School (LFCHS). She recently passed the intermediate levels of American figure skating for field movements and the juvenile levels for free skating at the Fergus Falls Ice Arena, where skaters from all over the United States competed.
Jennifer, who is Ashley's mother, said her daughter was working to become a gold level skater before she graduated. Passing all levels of figure skating testing in the United States is required. Right now, Ashley has the novice, junior and senior levels to go for, Jennifer said.
"Athletes can progress at their own pace for each test, but when also competing, the athlete takes into account that the competition gets a little more difficult with each advancement," said Jennifer.
About 75 skaters from the Winter Wonderland Figure Skating Club prepare to perform at the club's annual ice show. The images are (from left to right…
An example is when advancing to the level of juvenile free skating, an axel is required. Once the skater progresses to the intermediate level, he or she must perform a double jump, Jennifer said.
Figure skaters Hailey Shequen, 16, Alexa Thompson, 13, and Alexa Feske, 12, are eagerly awaiting the show. They, like the others, have been training hard since October 2020 and continue to strive to be the best they can be. In a non-pandemic period, they are also all in competition.
Shequen, a 10th grader at LFCHS, has been skating for nine years. It wasn't always obvious to her, but once she discovered the sport, she knew it was what she wanted to do.
Shequen said that during her elementary school years, she tried out a variety of sports, such as basketball, tennis and gymnastics, looking for something she really liked.
"Then I tried figure skating and it stuck. It was natural, like I was supposed to be on the ice. I immediately fell in love with it, "she said.
Thompson, an eighth-grade LFCHS student, has been skating for seven years. His introduction to figure skating was seeing a flyer about it and thought it would be fun to try it out.
"I have always loved him," she said.
Feske, a sixth-grade student at Albany Area Middle School in Albany, started skating 11 years ago. In many ways, figure skating has always been a part of her life.
Looking back, Feske said she wasn't quite sure how she ended up at the Winter Wonderland Figure Skating Club. On the other hand, her mom, Lisa Stang, who is also a trainer, had previously coached in Little Falls. After coaching at St. Cloud for a while, her mother then returned to Little Falls, Feske said.
Over the years, Thompson, Feske, and Shequen have made many friends. As much as they love sports, they also cherish the time they spend together. Supporting each other in each person's individual journey, struggles and triumphs, they are like a family, they said.
"I love the way all the girls get along and have fun together," Shequen said.
Many skaters also remain friends during the offseason.
In addition to skating herself, Shequen enjoys coaching young skaters and helping them improve. Figure skating is a passion they share.
"It's a lot of fun," she said.
Since the Winter Wonderland Figure Skating Club only has access to the Exchange Arena ice on Sundays and Mondays, many skaters visit rinks in other cities, such as St. Cloud and St. Paul, to practice. Some travel more than others, but in the long run, the sacrifice is worth it.
"It would be cool if we could do it here in Little Falls, but we can't, so traveling to other places is okay," Thompson said.
Looking forward to the show, Feske, Thompson and Shequen are thrilled that they can finally perform again despite the fact that the show won't be as it normally would be, like concessions, a flower stand and more.
"I'm just happy to skate," said Shequen.