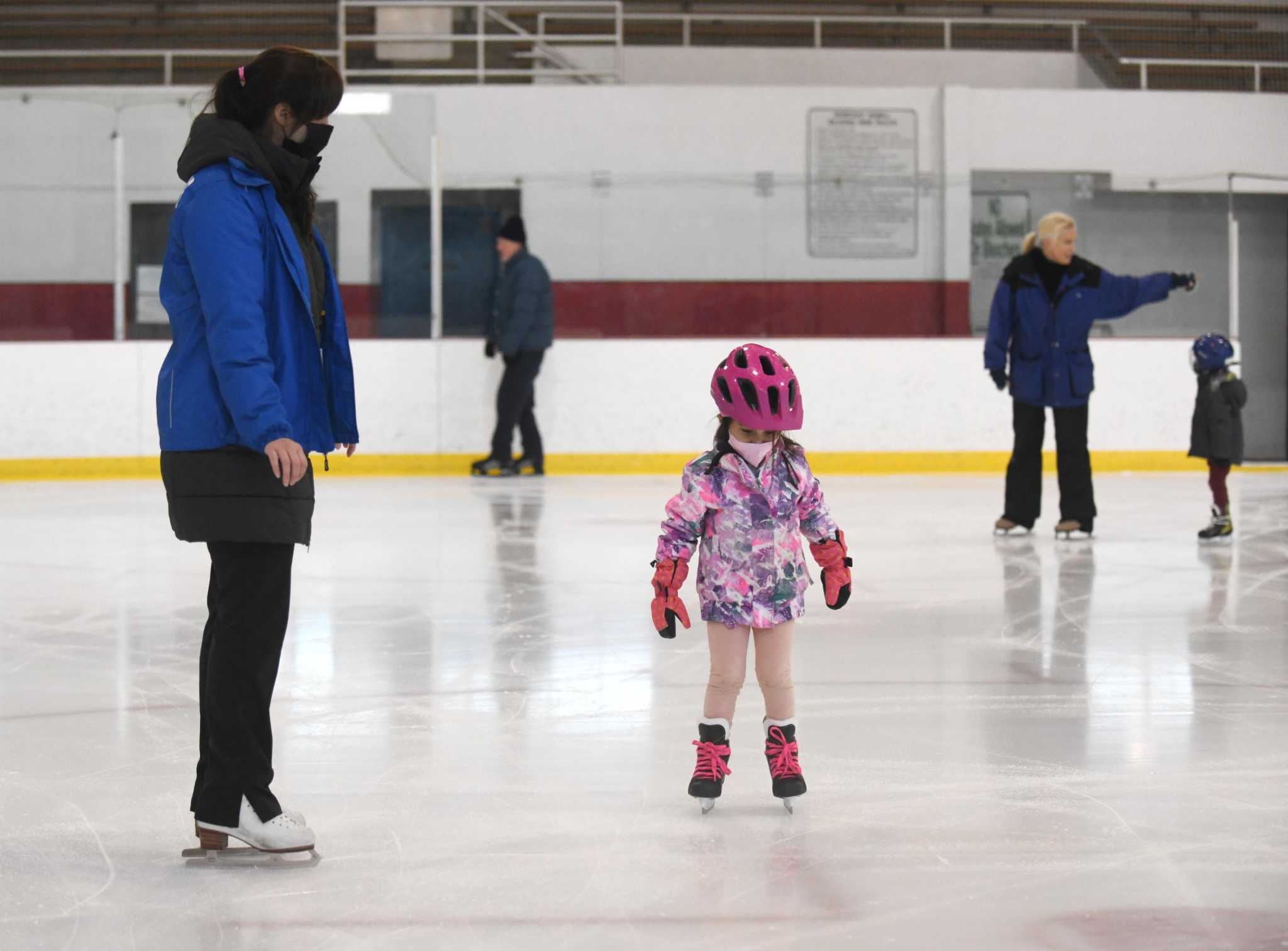 Ice skating season draws to a close at Hamill Ice Rink in Greenwich
GREENWICH — In the final days of the season in Greenwich, skaters are still heading to the Dorothy Hamill Rink for one last chance to hit the ice.
This week, the young people took spring lessons on the ice rink. Some may have been inspired by Nathan Chen, who won gold in men's figure skating last month at the Beijing Olympics.