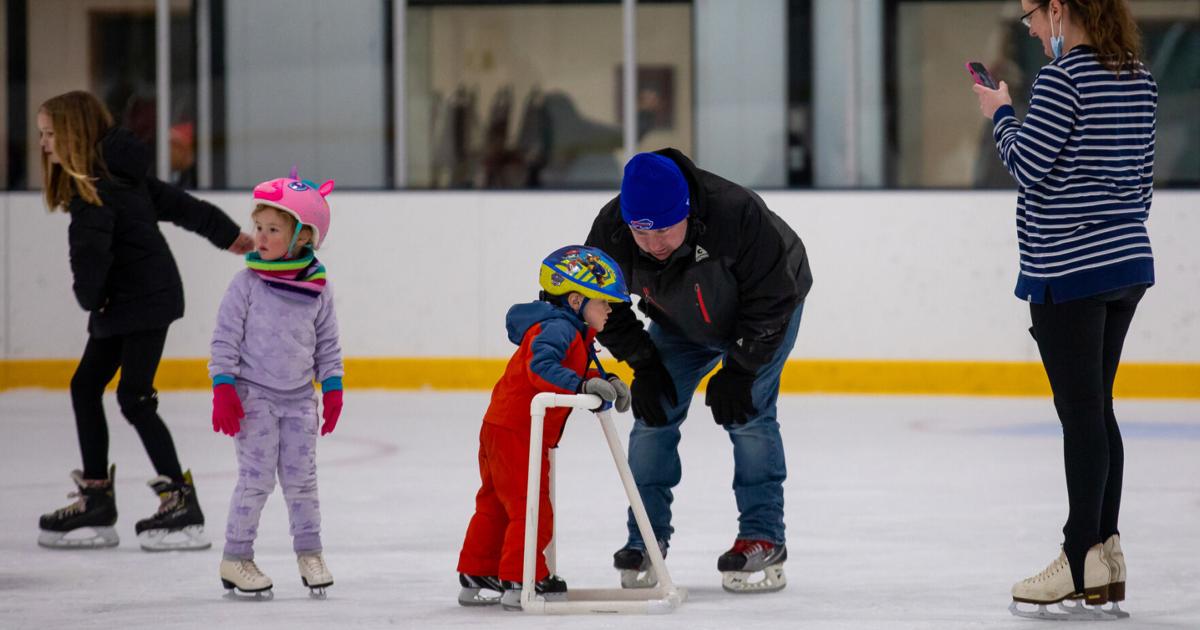 Hitting the Ice in the North Country: Ice Skating Opportunities Available for Professionals, Recreational Skaters and Beginners | Top stories
In light of the lack of activity areas can experience once temperatures start to drop, it's no surprise that places capable of offering winter activities, such as ice rinks and arenas, offer a variety of programming. for children and adults.
For many northern families, once the kids are old enough to stand on their skates, they learn to play ice sports like hockey or skate competitively or as a fun hobby.
For those who prefer a slower pace and time to simply enjoy skating, free skating opportunities can be found in the north of the country, allowing for hours of lap time on the ice with friends and family. When the weather turns cold, outdoor rinks tend to pop up in parks to provide a more scenic skating experience.
One of the benefits of skating is that it's never too late to start. Whether you're seven or 70, it's a great form of exercise while having fun. Two locations in the North Country offering skating experiences to the public are the Forest Park Pavilion Ice Skating Rink at the Lewis County Fairgrounds, home of the Lewis County Amateur Hockey Association, and Cerow Recreation Park Arena in Clayton.
"Skating is something you can do basically at any age; my son is two years old and he's on the ice," said Angie Millard of the Lewis County Amateur Hockey Association. "And that's something you can always improve on; you can challenge yourself more if you want or you can just do it because it's relaxing.
Ms Millard and her husband, Michael, got involved in the Lewis County Ice Rink's skate rental program with their children eight years ago. Three years later, they joined the Hockey Association's Board of Directors and began taking charge of the learn-to-skate and skating programs. From there, they became very involved throughout the rink. Mr. Millard is the President and Ms. Millard is the Secretary of Hockey and Skating Programs.
Ms. Millard directs the learn to skate program and coordinates the beginner programs which provide an introduction to hockey and figure skating. As for the rink itself, the Millards work closely with the village and rink supervisors to oversee everything.
At the ice rink, skates are available for free and public skating is also free.
"Technically our legal name is the Lewis County Amateur Hockey Association, but we feel that's not really an appropriate name because we're so much more than hockey," Ms. Millard said. "We strive to have free public skating, free skate rentals, and we try to keep program costs as low as possible so people can get involved."
The Rink Learn to Skate program is for children aged two to twelve with groups meeting once a week to skate for an hour and play games, learn skills and participate in various activities on the ice to teach kids the basic skills they need to become skaters and love skating.
Public skating, open to anyone who wants to hit the ice, takes place daily. Every week, Monday, it is open from 3:30 p.m. to 5 p.m., Tuesday and Thursday from 1 p.m. to 5 p.m., and Wednesday from 3:30 p.m. to 7 p.m. On weekends, the ice rink is open on Friday from 3:30 p.m. to 8 p.m., Saturday from 1 p.m. to 8 p.m. and Sunday from 12 p.m. to 6 p.m.
Ms Millard said the rink is open air, housed in a pavilion, so it's a relatively safe activity to do even with COVID, and people are required to wear masks. She noted that the association is raising money to get a new part of the rink's refrigeration system to allow it to be open even when the winter temperatures are a bit warmer, as they are always trying to find ways to allow people to skate longer in the winter.
"My grandfather was ice skating when he was 85," Ms Millard said. "It lets friends and families come together, lets you challenge yourself, but most of all, it's just fun."
James Jones, recreation supervisor for Cerow Arena in Clayton, has held the position since 2017. Retiring from the military after 23 years, he was hired at the arena a month later.
He said that from a fitness perspective, the skating is excellent and the arena accommodates older people during free skating times on weekdays while the children are at school. He shared that some come skating every day.
"I'm from Texas and every time I was first posted to Fort Drum, it was my first duty station and my last duty station, there were too many soldiers who once the snow started flying, spent the day in the barracks and didn't go out at all," he said. "But coming ice skating is a great way to get out and enjoy the sports winter and knowing that there is more to do than nothing."
The arena has a shooting and skating schedule from 10 a.m. to 11:30 a.m. daily during the week and public skating from 12:30 p.m. to 2 p.m. on weekdays. The weekend public skating hours are where the arena sees most kids hanging out and enjoying the ice. Weekend hours for public skating are Saturday 6-8 p.m. and Sunday 7:15-8:30 p.m.
"So much of our ice time is taken up after school by figure skaters, youth and varsity hockey, that there really is no time for public skating on weekdays," said said Mr. Jones.
Open skating costs $3 per person and although the rink does not offer skating lessons, Jones said youth hockey has a learn-to-skate program in the mornings on Saturdays.
The arena recently received a new addition which was completed in the spring of 2021, so it now offers five additional changing rooms, an event room and showers, which it never had before. The concession area was also expanded. There is also a pro shop available inside the arena, but at this time the arena does not offer skate rentals.
Mr Jones has weighed in on the matter a few times and said he thinks he will pull the trigger in the offseason this year and prepare rental skates for next season.
"For our rink, given the number of customers we get, it's not as profitable, but I'll try to make it work," he said.
A few other places in the north of the country to discover and try your hand – or more precisely, your legs – at ice skating include:
– Watertown Municipal Arena: Public skating is open daily, with skate rentals available for all ages, from toddlers to adults. 600 William T. Field Drive, Watertown
– Roos House SUNY Canton Ice Arena: Public skating and open hockey. 34 Cornell Drive, Guangzhou
– Aréna Masséna: Home of youth, high school, college and adult hockey teams as well as figure skating and other recreational programs. 180 Hart Haven Plaza, Massena