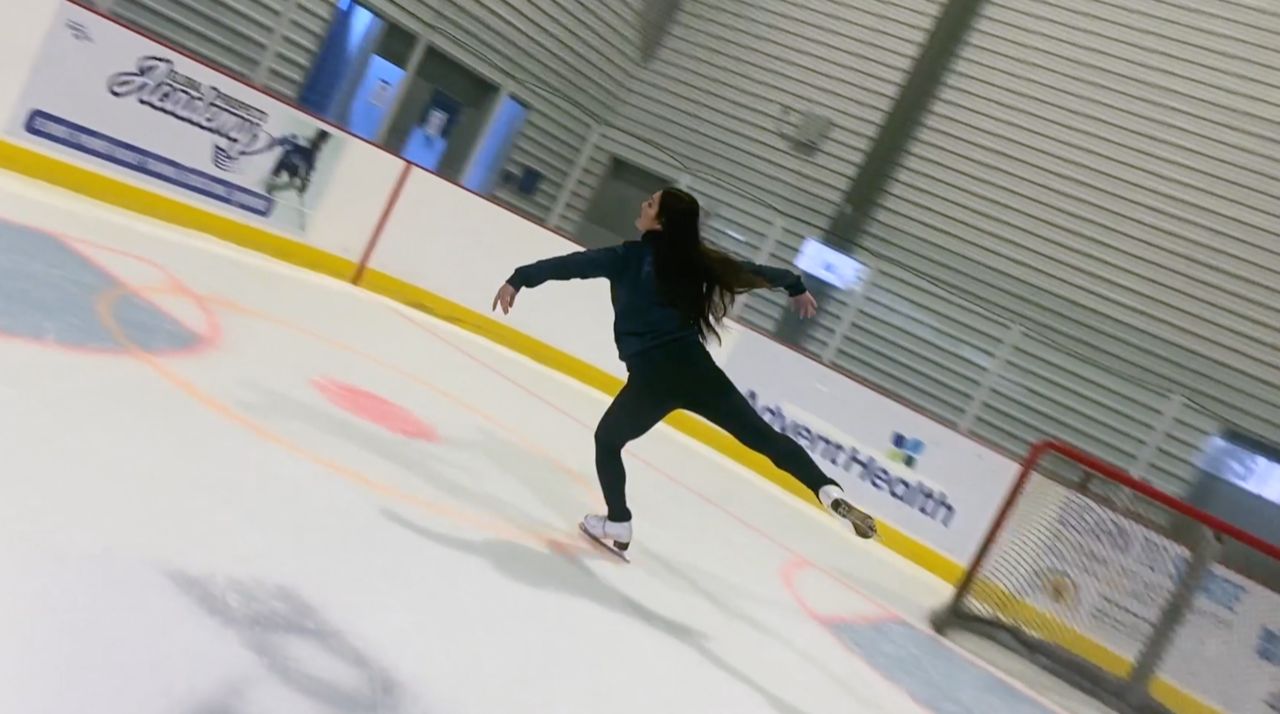 Former Olympian molds promising figure skaters
WESLEY CHAPEL, FL — Silvia Fontana remembers skating on Olympic ice.
"I was so excited to go, I don't even remember being nervous," she recalled.
As a two-time Olympian and five-time Italian national champion, Fontana knows what it's like to perform under pressure.
"There's so much pressure – not even on the results themselves, but just on your performance, you just want to be able to have that special moment that you can cherish forever," she said.
Fontana had his moment.
"I remember attacking my program," she recalls. "I was so focused on each element and then I finished my program and I looked up and saw everyone, I was like oh my god, how did I do that?"
She returned to the Olympics this year, but in a different role…as a coach.
"No matter how many times you walk into this stadium, it's just overwhelming with emotions."
Fontana coaches Kevin Aymoz who represented France at the Beijing Olympics.
"Being on the other side, I knew what it felt like to him and I knew I had to be a rock," she said. "I knew that feeling, I know exactly what's going through his head and I'm just able to put it into perspective."
Fontana coaches with her husband, former Olympian John Zimmerman. They were able to draw on their own experiences to shape the next generation of figure skaters, including their own children.
"It helps to have two minds working at the same time. It helped us as skaters when we were both skating and we were dating at that time and we were able to build each other up and feel the same," she said. "Now in as coaches I think it's the same, we have this incredible passion together and that's a driving force."
Jenna Dispenza is the Skating Director at AdventHealth Center Ice at Wesley Chapel. She saw the impact Fontana had on all levels of skaters.
"Sometimes you'll have athletes where they're used to being themselves, they know what to do for themselves, but for them to be able to translate that into coaching another skater and guiding them through that experience is huge," Dispenza said. . "Few people have the ability to take their learning experiences and pass them on so effectively to someone else."
For Fontana, it's not just about giving her skaters that extra edge, she wants them to get the most out of the experience.
"Working for your skills, and then the confidence that comes from knowing you've worked so hard and accomplished something that was difficult for you, can't buy that, it's priceless."