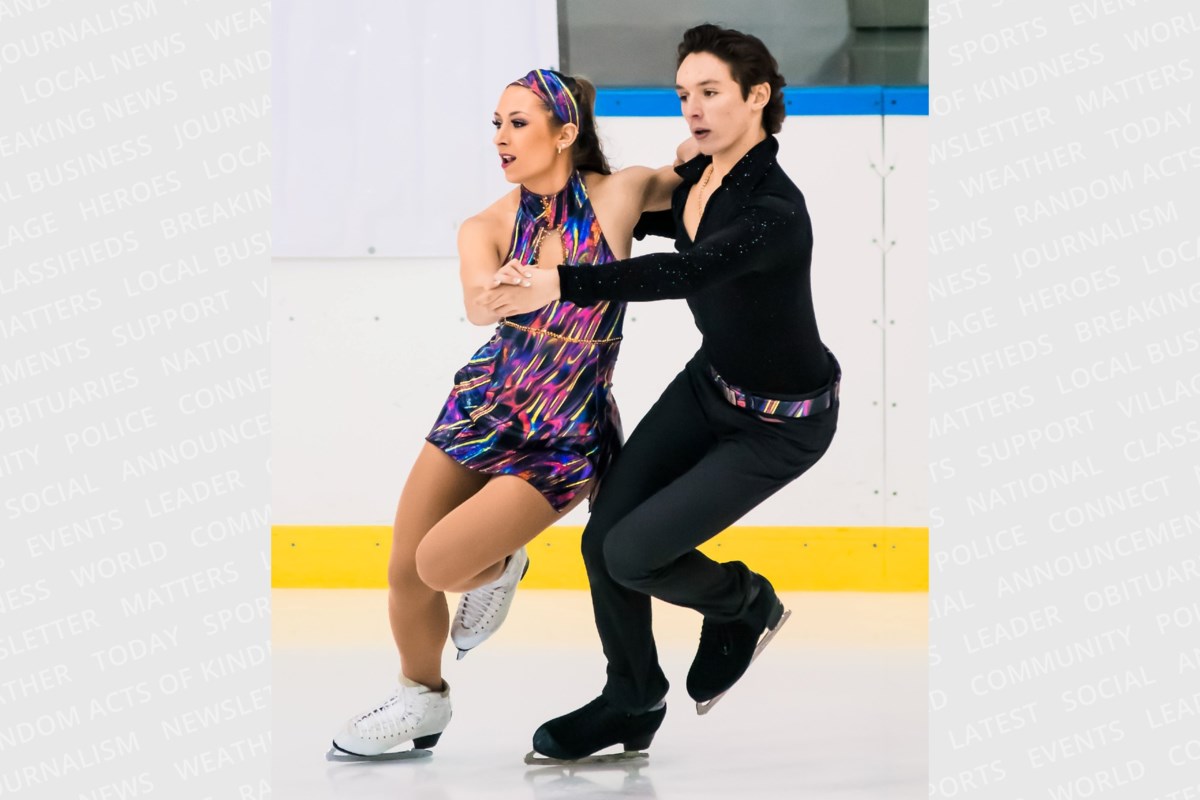 Figure skaters from the region will fly the Polish flag at the world junior championship (4 photos)
"Our dream has come true," says Olivia Rybicka-Oliver, who will travel to Bulgaria in May to compete with partner Joshua Andari
Barrie skaters Olivia Rybicka-Oliver and Joshua Andari, who live and train here in the city, are heading to the World Junior Figure Skating Championships.
A few weeks ago in Cieszyn, Poland, the two 19-year-olds put on a career-best performance against stiff competition to win the Polish Junior National Ice Dance Championships for the second year in a row.
Their success was rewarded as they received official confirmation on Thursday that they have been selected to compete for Poland against the world's best at the World Junior Figure Skating Championships in Sofia, Bulgaria, which are due to take place in May.
"Since the start of the pandemic two years ago, we have trained non-stop, on and off the ice, to achieve this result," Rybicka-Oliver said in a statement. "Our goal has always been to qualify for the World Junior Championships and our dream has come true.
"It's been stressful with the amount of travel we've had to do to compete in Europe over the last five months and deal with the COVID situation, but our mental trainer, Christine Reeves, has been a huge help during this period and everything has been worth it," she added.
Rybicka-Oliver said going to the world championships this year was "very special" for her and her teammate as they also qualified last year when the event was scheduled to be held in China. This jubilation quickly turned to disappointment when the event was canceled due to the pandemic.
Rybicka-Oliver, who was born in Poland and has dual Polish/Canadian citizenship, lives with her family in Barrie. Meanwhile, Andari is from Chatham.
The pair train at the Mariposa School of Skating in Barrie with coaches David Islam, Mitch Islam, Kelly Johnson and James Callan.