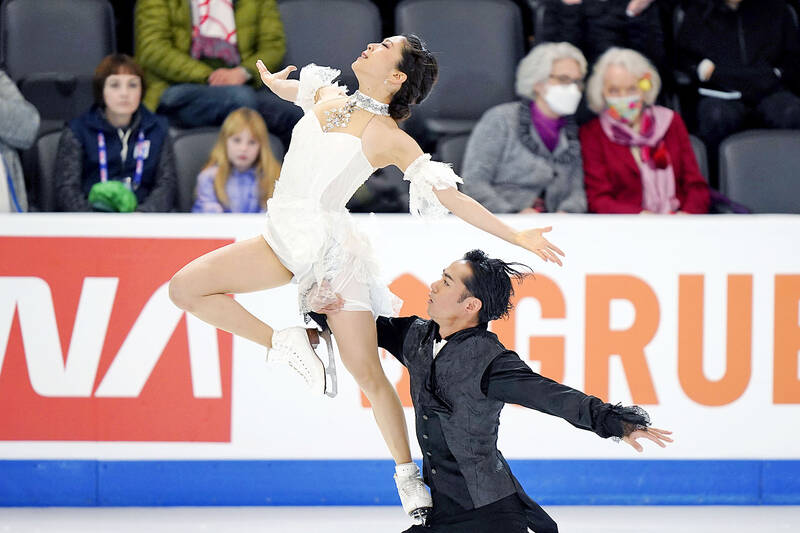 Figure skaters blast RUSADA in Valieva case
Figure skaters on Sunday slammed the Russian Anti-Doping Agency's (RUSADA) decision to treat Beijing Olympics Kamila Valieva's doping case as confidential, with ice dancer Evan Bates calling the investigation's secrecy "an injustice" for those who played. to clean.
Valieva helped the Russian team win gold at the Winter Games in February before finding out she had tested positive for a banned substance in December last year. Valieva, then 15, appealed a provisional suspension and was cleared to skate in the women's individual event, where she crashed several times and finished fourth.
The investigation lasted all summer and it was not until Friday that the Russian anti-doping body said it would not release the results of its investigation due to Valieva's status as a protected person due to her age.
"It's so frustrating," said Bates, who helped the United States win the silver medal, which would be elevated to gold if Valieva was found to have doped before the Olympics. 'winter. "Extremely disappointing to be at this stage, eight months later, and to have it still shrouded in secrecy. And I feel like, you know, as a baseline, we should expect transparency, and not just for the public, but especially for the athletes involved. It just seems right.
The Japanese team could go from bronze to silver and the Canadians to bronze.
The International Olympic Committee refused to hold a medal ceremony for the team event in Beijing, which left Bates and partner Madison Chock along with their teammates and the Japanese team to go home without their awards.
Photo: EPA-EFE
"It was hugely disappointing," Bates said, "but it seems to grow and become exponentially more disappointing as the days and months pass and there's no resolution, and RUSADA's latest post about not going public makes the frustration quite a bit worse."
World Anti-Doping Agency (WADA) rules state that public disclosure in cases involving a protected person is optional – publication of a verdict is mandatory in most cases – and that it "must be proportionate to the facts and circumstances of the case".
"If she is exonerated, there is nothing to hide and it should be made public," said Travis Tygart, CEO of the US Anti-Doping Agency. "It is certain that keeping the decision and the facts secret makes a mockery of the whole process, and it is no wonder that athletes and the public do not trust WADA's global anti-doping system."
Photo: EPA-EFE
Bates and partner Madison Chock, who got engaged in June, won ice dancing gold on Sunday at Skate America in Norwood, Massachusetts.
They scored 202.80 points, while Hawayak and Baker finished with 202.07. The Canadian duo of Marie-Jade Lauriault and Romain le Gac was a distant third with 178.30 points.
On the women's side, world champion Kaori Sakamoto of Japan held off brilliantly against 15-year-old American star Isabeau Levito, who made a sublime Grand Prix debut to finish second. Amber Glenn of the US, was third.
Comments will be moderated. Keep comments relevant to the article. Remarks containing abusive and obscene language, personal attacks of any kind or promotion will be removed and the user banned. The final decision will be at the discretion of The Taipei Times.