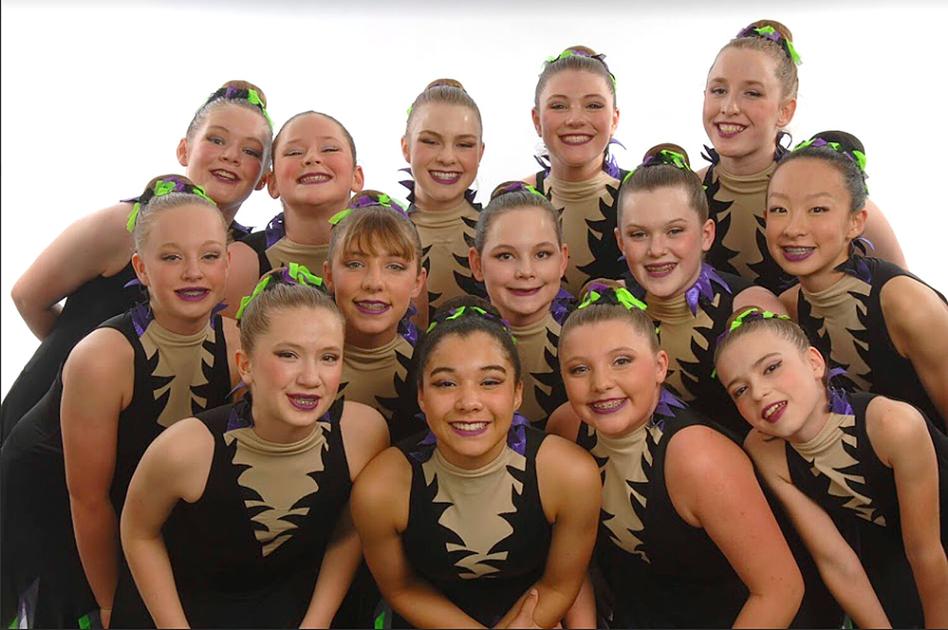 Carolina Ice Synchro celebrates 20 years of synchronized skating | Community
The Carolina Ice Synchro (CIS) celebrates 20 years of skating. Bringing their passion to the ice, former skaters Jayme Gaster and Paula McKinley created Orange County's first synchronized ice skating team in 2001.
"Paula and I skated on synchronized skating teams when we were younger," said Gaster. "We met the director of figure skating [at the Orange County Sportsplex] and asked if we could put together a team. We started with 10 skaters training at 6 am on Saturday morning. Twenty years later, we still practice on Saturdays, but we start at 8:30 am now. "
Synchronized ice skating, originally called "precision skating," requires a group of figure skaters to perform complicated footwork as a fluid unit. CIS is one of more than 600 teams registered in the United States, traveling across the country to compete in ice skating competitions.
The first to create a juvenile and novice skating team in North Carolina, CIS continues to chart a course for future skaters. "Our goal over two years is to build a junior team and receive the Team USA designation," said Gaster. "It would absolutely be another first for North Carolina."
Many CIS athletes like Ashleigh Faucette, Madison Miner, Emma Caley, Christina Barr, Renee Kramer, Madison Scott, Anna Webster, Amanda McClure and Lauren McHenry have gone on to skate in college and compete internationally for the United States team. "Ashleigh Faucette was our first skater to compete at the world championships," said Gaster. "Skaters have been among the most elite organizations after graduation and have won national and international medals in addition to representing the United States in their sport. "
From beginner to advanced, SIC features teams of all levels determined by age and skill level. "It's a great sport for building a team, working together, [and] for socializing, "said Kim Runkle, mother of longtime CIS skater.
The CIS team wouldn't be complete without its super fans, the skate moms. From waking up in the morning to sowing in a ponytail, these moms have formed their own team. Kim Runkle, Angela Nolan and Kelli Edwards have supported their CIS skaters for many years. As well as giving their enthusiastic support, these moms are also known to put on their own skates every now and then. "We have a small group of moms who were skating together," Runkle said. "Recreational skaters," Nolan said with a laugh. The Moms Group encourages those interested in skating to start with the basics and learn the basics. CIS coaches offer a "try the sync" option each year, allowing potential athletes to familiarize themselves with synchronized skating before committing.
In January 2020, ahead of the COVID-19 closures, the CIS rookie team performed at the US Figure Skating Championships held at the Greensboro Coliseum. Soon after their season ended, all events were called off due to the pandemic. CIS continued to take the ice, adhering to COVID security protocols and adjusting to a new normal.
"It was a bit difficult because they don't have the right to touch anymore," said Runkle. "They have to be several feet apart, but they are still learning their movements without actually connecting physically." Like most sports, plans for 2021 remain unknown. "We hope our season will get back to normal by the end of fall 2021," Gaster said. "It could certainly take longer, but we are optimistic for 2022."