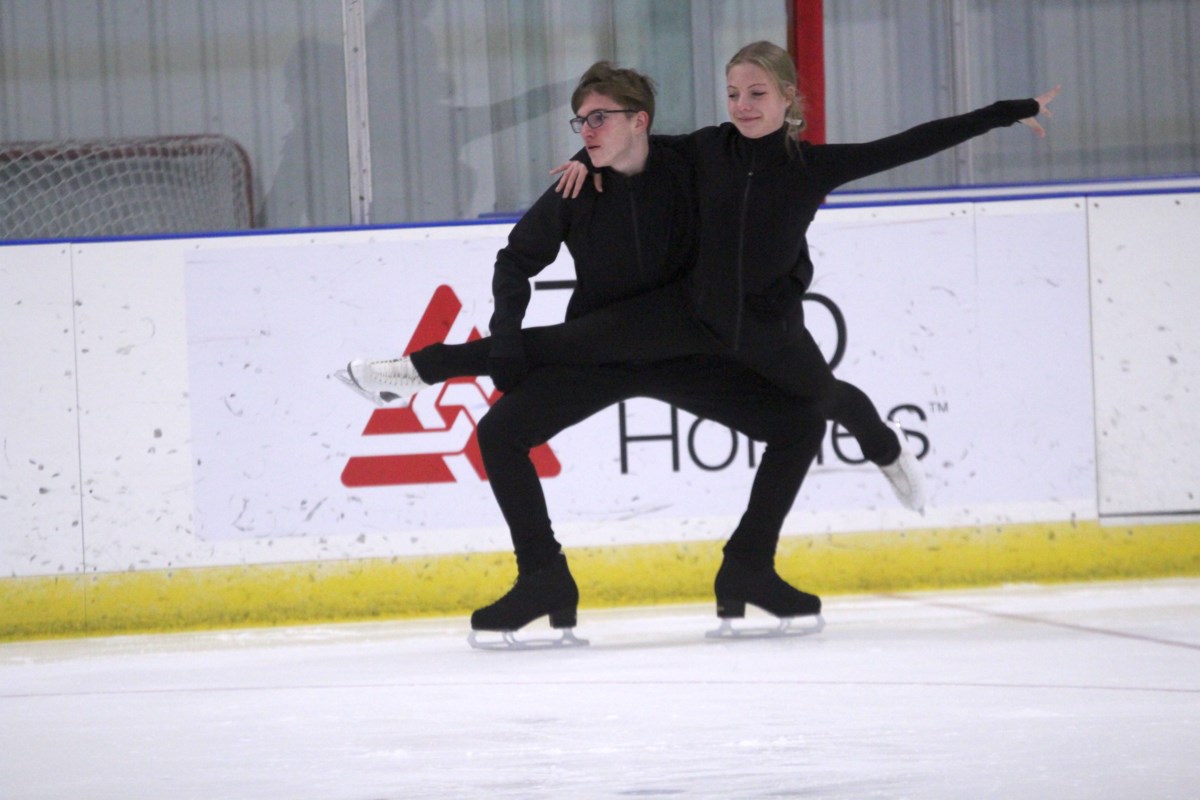 Airdrie figure skaters make national debut at Skate Canada Challenge
"For the first time, we weren't exactly proud of our skates, but as competitive skaters you can't always be very happy with your skates," said Nunn. "For our first time it wasn't that great, but we really know we could have done better."
Airdrie figure skaters Ben Vatcher and Heather Nunn were still smiling from ear to ear, a week after returning from their first national level competition.
Vatcher and Nunn, both 15, were among Alberta's representatives at the Skate Canada Challenge, which took place December 1-5 in Regina, Saskatchewan. Competing nationally for the first time, the ice dance duo skated to a 13th place finish in the pre-novice age group, in a field of 14 competing pairs.
Although they ultimately finished near the bottom of the standings, Nunn said the opportunity to skate against some of the best ice dance pairs in Canada for the pre-novice age group (U16) was a great opportunity. Vatcher and Nunn amassed 41.05 points in tango, blues and free dance.
"For the first time, we weren't exactly proud of our skates, but as competitive skaters you can't always be very happy with your skates," said Nunn. "For our first time it wasn't that great, but we really know we could have done better."
"There were areas that we normally don't mess up, but when the pressure is on, the most common mistakes we have seem to show up more," added Vatcher.
Nunn and Vatcher qualified for the national competition with a strong performance in Edmonton November 4-7 at the Skate Canada Sectional Championships for Alberta, Northwest Territories and Yukon where they tallied 54, 14 points.
Going to the national championships less than a month later was 'scary' but without a doubt exciting, according to Nunn, who added that it was great to see what it's like to compete at a higher level of competition. .
"Our peers and our coaches told us we were meant to be in this category," she said. "We made ourselves comfortable, but it was definitely more scary. You could certainly tell that we were new to this level.
With the two skaters on the cusp of their 16th birthday, Nunn and Vatcher have officially skated together for over three years. During this time, they say they have constantly developed and improved their chemistry, both on and off the ice.
An interesting character trait that helped the two bond early in their collaboration is that Nunn is a treble, with two identical twin brothers, while Vatcher has a twin sister.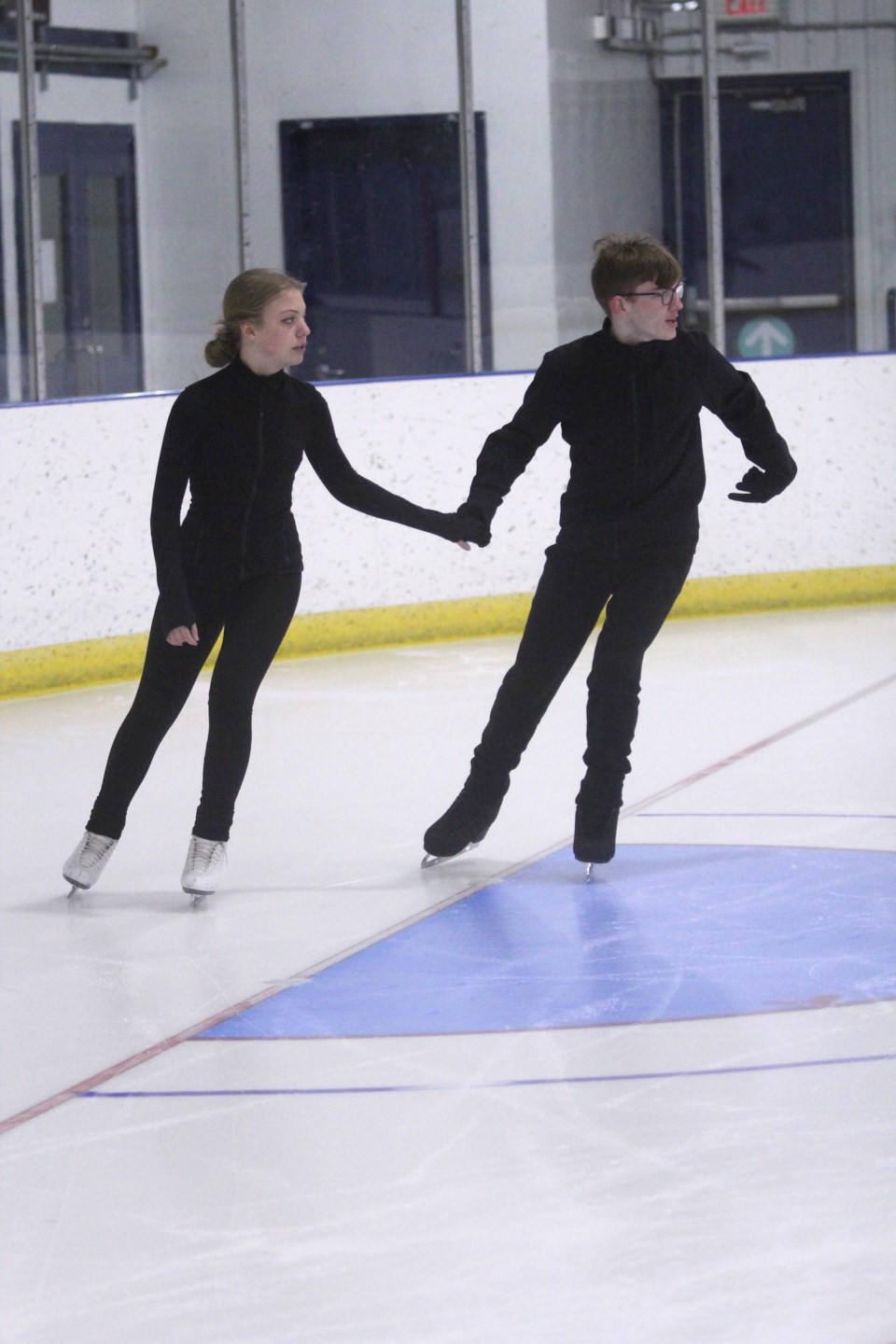 The two also attend the same high school – Vatcher is now in 11th grade at Bert Church High School, while Nunn is in 10th grade.
"We definitely bonded more, but we also had this relationship first," Nunn explained, adding that Vatcher is like the "brother I never asked for."
"When you watch other partners get together at first, it's usually a little awkward – holding hands and all that. For us that was the case too, but we kind of clicked and became close friends as well. As her siblings are my friends, we know our families and our mothers are also good friends. "
Vatcher agreed, adding that the commonalities the two shared made it easy to form a strong bond on the ice.
"It's just a little easier [whereas] other teams might not have this facility, "he said.
With the Skate Canada Challenge now in the rearview mirror, Nunn said the pair are already busy training for their next competition, which will be held in Airdrie in February 2022. She said they train for around five hours. per week at Plainsman Arena in Airdrie, although this training regimen may intensify during the peak competitive season for figure skating, which takes place in the summer and fall.