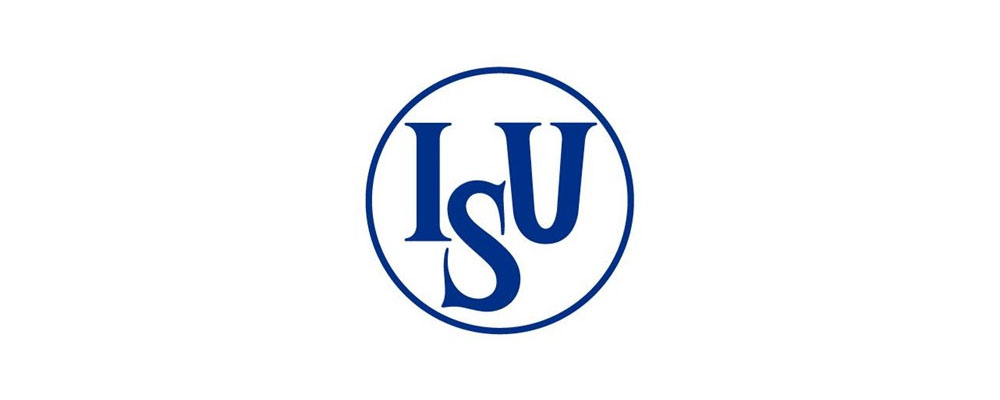 2022-2023 ISU Grand Prix Series Selections Announced – Figure Skaters Online
Big title

July 22, 2022
The selections for the 2022-2023 ISU Grand Prix Series were announced on July 22, 2022. Below are the complete selections.
As a reminder, until further notice, skaters from Russia and Belarus will not be allowed to participate in any international competitions, including ISU Championships, ISU Grand Prix Series and any other ISU events. Additionally, no international competitions will take place in Russia and Belarus until further notice. The ISU has awarded the Russian Grand Prix event, the Rostelecom Cup, to Espoo, Finland.
Additionally, the ISU has awarded the Chinese Grand Prix event, China Cup, to Sheffield, Great Britain. The ISU has declared the China Cup 'no longer viable' to be held in November, according to a Inside the Games article. This is the second year in a row that China has been unable to host the China Cup. Last season, Italy hosted the event. This is the first British Grand Prix.
The ISU Grand Prix Series begins this year in Norwood, Massachusetts on October 20 with Skate America.

skate america – October 20-23, 2022
Norwood, MA
Men
Women
Pairs
Dance
Brendan Kerry (Australia)
Yi Zhi (CHN)
Anastasia Golubeva / Hekto Giotopoulos Moore (AUS)
Marie-Jade Lauriault / Romain Le Gac (CAN)
Wesley Chiu (CAN)
Marilena Kitromilis (CYP)
Deanna Stellato-Dudek/Maxime Deschamps (CAN)
Carolane Soucisse/Shane Firus (CAN)
Roman Sadovsky (CAN)
Nicole Schott (Germany)
Daria Danilova / Michel Tsiba (NED)
Loicia DeMougeot/Theo LeMerceir (FRA)
Mikhail Selevko (EST)
Rino Matsuike (JPN)
Greta Crafoord /John Crafoord (Sweden)
Jennifer Janse Van Rensburg/Benjamin Steffan (GER)
Daniel Grassl (ITA)
Kaori Sakamoto (JPN)
Sofiaa Holitchenko/Artem Darenskyi (UKR)
Kana Muramoto/Daisuke Takahashi (JPN)
Yuma Kagiyama (JPN)
Haein Lee (KOR)
Alexa Knierim/Brandon Frazier (USA)
Allison Reed/Saulius Ambruleviciius (LTU)
Sena Miyake (JPN)
Yeonjeong Park (KOR)
Anastasiia Smirnova/ Danil Siianytsia (USA)
Olkesandra Nazarova/ Maksym Nikitin (UKR)
Junhwan Cha (KOR)
Ahsun Yun (KOR)
TBC (US)
Madison Chock/Evan Bates (USA)
Donovan Carrillo (MEX)
Ekaterina Kurakova (POL)
Kaitlin Hawayek/Jean-Luc Baker (USA)
Liam Kapeikis (USA)

Amber Glenn

(UNITED STATES)
TBD (US)
Ilia Malinin (USA)
Isabeau Levito (USA)
TBC (US)
TBC (US)
---
Skate Canada International – Oct. 28-Oct. 30
Mississauga, Ontario, Canada
| | | | |
| --- | --- | --- | --- |
| Men | ladies | Pairs | Dance |
| Stephen Gogolev (CAN) | Ekaterina Ryabova (AZE) | Brooke McIntosh/Benjamin Mimar (CAN) | Holly Harris / Jason Chan (Australia) |
| Keegan Messing (CAN) | Gabrielle Daleman (CAN) | Evelyn Walsh/Trennt Michaud (CAN) | Piper Gilles / Paul Poirier (CAN) |
| Conrad Orzel (CAN) | Madeline Schizas (CAN) | TBD (CAN) | Marjorie Lajoie/Zachary Lagha (CAN) |
| Boyang Jin (CHN) | Alison Schumacher (CAN) | Jelizveta Zukova/Martin Bidar (CZE) | Mika Makita/Tyler Gunara (CAN) |
| Alexander Selevko (EST) | Eliska Brezinova (CZE) | Sara Conti/Niccolo Macii (ITA) | Lilah Fear/Lewis Gibson (GBR) |
| Matteo Rizzo (ITA) | Niina Petrokina (EST) | Riku Miura/Ryuichi Kihara (JPN) | Mariia Nosovitskaya/Mikhail Nosovitskiy (ISR) |
| Kao Miura (JPN) | Wakaba Higuchi (JPN) | Emily Chan/Spencer Akira Howe (USA) | Misato Komatsubara / Tim Koleto (JPN) |
| Shoma Uno (JPN) | Rika Kihira (JPN) | Katie McBeath/Nathan Bartholomay (USA) | Emily Bratti / Ian Somerville (USA) |
| Denis Vasiljevs (LAT) | Yuhana Yokoi (JPN) | | Molly Cesanek / Yehor Yehorov (USA) |
| Lukas Britschgi (SUI) | Eunsoo Kim (KOR) | | Caroline Green/Michael Parsons (USA) |
| Jimmy Ma (USA) | Young You (KOR) | | |
| Camden Pulkinen (USA) | Lindsay Thorngren (USA) | | |
---

French Grand Prix – November 4-6, 2022
Angers, France
| | | | |
| --- | --- | --- | --- |
| Men | ladies | Pairs | Dance |
| Wesley Chiu (CAN) | Olga Mikutina (AUT) | Deanna Stellato-Dudek/Maxime Deschamps (CAN) | Laurence Fournier Beaudry/Nikolaj Soerensen (CAN) |
| Georgii Reshtenko (CZE) | Loena Hendrickx (BEL) | Cheng Peng/Yang Jin (CHN) | Molly Lanaghan / Dmitre Razgulajevs (CAN) |
| Mikhail Selevko (EST) | Maïa Mazzara (FRA) | Camile Kovalev/Pavel Kovalev (FRA) | Juulia Turkkila/Matthias Versluis (FIN) |
| Kevin Aymoz (FRA) | Lea Serna (FRA) | Oceane Piegad/Denys Strekalin (FRA) | Loicia Demougeot/Theo Le Mercier (FRA) |
| Adam Siao Him Fa (FRA) | To be determined (FRA) | To be determined (FRA) | Evgeniia Lopareva/Geoffrey Brissaud (FRA) |
| To be determined (FRA) | Mana Kawabe (JPN) | Karina Safina/Luka Berulava (GEO) | To be determined (FRA) |
| Yuma Kagiyama (JPN) | Rino Matsuike (JPN) | Annika Hocke/Robert Kunkel (GER) | Charlene Guignard / Marco Fabbri (ITA) |
| Kazuki Tomono (JPN) | Rion Sumiyoshi (JPN) | Rebecca Ghilardi/Filippo Ambrosini (ITA) | Oleksandra Nazarova / Maksym Nikitin (UKR) |
| Sota Yamamoto (JPN) | Yelim Kim (KOR) | | Eva Pate / Logan Bye (USA) |
| Mikhail Shaidorov (KAZ) | Haein Lee (KOR) | | Katarina Wolfkostin / Jeffrey Chen (USA) |
| Sihyeong Lee (KOR) | Lindsay Van Zundert (NED) | | |
| Ivan Shmuratko (UKR) | Audrey Shin (USA) | | |
---

MK John Wilson Trophy – November 11-13, 2022
Sheffield, Great Britain
| | | | |
| --- | --- | --- | --- |
| Men | Women | Pairs | Dance |
| Vladimir Litvintsev (AZE) | Nina Pinzarrone (BEL) | Lori-Ann Matte/Thierry Ferland (CAN) | Alicia Fabbri / Paul Ayer (CAN) |
| Corey Circelli (CAN) | Natasha McKay (GBR) | Evelyn Walsh/Trennt Michaud (CAN) | Marjorie Lajoie/Zachary Lagha (CAN) |
| Roman Sadovsky (CAN) | Anastasia Gubanova (GEO) | Anastasia Vaipan-Law/Luke Digby (GBR) | Haley Sales / Nikolas Wamsteeker (CAN) |
| Graham Newberry (GBR) | Nicole Schott (Germany) | Anastasia Metelkina/Danill Parkman (GEO) | Natalie Taschlerova / Filip Taschler (CZE) |
| TBD (GBR) | Mai Mihara (JPN) | Letzia Roschler/Luis Schuster (GER) | Lilah Fear/Lewis Gibson (GBR) |
| Morisi Kvitelsashvili (GEO) | Young You (KOR) | Sara Conti/Niccolo Macii (ITA) | Maria Kazakova / Georgy Reviya (GEO) |
| Daniel Grassl (ITA) | Ekaterina Kurakova (POL) | Alexa Knierim/Brandon Frazier (USA) | Charlene Guignard / Marco Fabbri (ITA) |
| Shun Sato (JPN) | Julie Sauter (ROU) | Katie McBeath/Nathan Bartholomay (USA) | Mariia Holubtsova / Kyryl Bielobrov (UKR) |
| Koshiro Shimada (JPN) | Alexia Paganini (SUI) | | Oona Brown / Gage Brown (USA) |
| Tatsuya Tsuboi (JPN) | Gabriella Izzo (USA) | | Christina Carreira / Anthony Ponomarenko (USA) |
| Denis Vasiljevs (LAT) | Isabeau Levito (USA) | | |
| Jimmy Ma (USA) | Bradie Tennell (USA) | | |
---

NHK Trophy – November 18-20, 2022
Sapporo, Japan
| | | | |
| --- | --- | --- | --- |
| Men | ladies | Pairs | Dance |
| Maurizio Zandron (AUT) | Olga Mikutina (AUT) | Maria Chernyshova / Harley Windsor (AUS) | Laurence Fournier Beaudry / Nikolaj Soerensen (CAN) |
| Stephen Gogolev (CAN) | Ekaterina Ryabova (AZE) | Brooke McIntosh / Benjamin Mimar (CAN) | Shiyue Wang / Xinyu Liu (CHN) |
| Boyang Jin (CHN) | Niina Petrokina (EST) | Jelizaveta Zukova / Martin Bidar (CZE) | Yuka Orihara / Juho Pirien (END) |
| Adam Siao Him Fa (FRA) | Wakaba Higuchi (JPN) | Camille Kovalev/Pavel Kovalev (FRA) | Evgeniia Lopareva / Geoffrey Brissaud (FRA) |
| Nika Egadze (GEO) | Kaori Sakamoto (JPN) | Annika Hocke/Robert Kunkel (GER) | Kana Muramoto/Daisuke Takahashi (JPN) |
| Gabriele Frangipani (ITA) | TBD (JPN) | Irma Caldara /Riccardo Maglio (ITA) | TBD (JPN) |
| Matteo Rizzo (ITA) | Seoyeon Ji (KOR) | Riku Miura / Ryuichi Kihara (JPN) | Allison Reed/Saulius Ambrulevicius (LTU) |
| Kazuki Tomono (JPN) | Yelim Kim (KOR) | Emily Chan / Spencer Akira Howe (USA) | Madison Chock / Evan Bates (USA) |
| Shoma Uno (JPN) | Seoyeong Wi (KOR) | | Caroline Green / Michael Parsons (USA) |
| TBD (JPN) | Starr Andrews (USA) | | Katarina Wolfkostin / Jeffrey Chen (USA) |
| Junhwan Cha (KOR) | Amber Glenn (USA) | | |
| Tomoki Hiwatashi (USA) | Audrey Shin (USA) | | |
| | | | |
---

Figure Skating Grand Prix – November 25-27, 2022
Espoo, Finland
| | | | |
| --- | --- | --- | --- |
| Men | Women | Pairs | Dance |
| Keegan Messing (CAN) | Leona Hendrickx (Belgium) | Anastasia Golubeva / Hekto Giotopoulos Moore (AUS) | Piper Gilles / Paul Poirier (CAN) |
| Arlet Levandi (EST) | Madeline Schizas (CAN) | Lori-Ann Matte / Thierry Ferland (CAN) | Carolane Soucisse / Shane Firus (CAN) |
| Valtter Virtanen (FIN) | Eva-Lotta Kiibus (EST) | Cheng Peng / Yang Jin (CHN) | Shiyue Wang / Xinyu Liu (CHN) |
| Kevin Aymoz (FRA) | Linnea Ceder (FIN) | Anastasia Metelkina / Danill Parkman (GEO) | Natalie Taschlerova / Filip Taschler (CZE) |
| Morisi Kviteksashvili (GEO) | Emmi Peltonen (END) | Karina Safina / Luka Berulava (GEO) | Yuka Orihara / Juho Pirinen (END) |
| Lucas Tsuyoshi Honda (JPN) | Jenni Saarinen (END) | Rebecca Ghilardi / Filippo Ambrosini (ITA) | Juulia Turkkila/Matthias Versluis (FIN) |
| Shun Sato (JPN) | Anastasiia Gubanova (GEO | Daria Danilova / Michel Tsiba (NED) | Natacha Lagouge / Amaud Caffa (FRA) |
| Tatsuya Tsuboi (JPN) | Mana Kawabe (JPN) | Anastasiia Smirnova / Danil Siianytsia (USA) | Oona Brown / Gage Brown (USA) |
| Mikhail Shaidorov (KAZ) | Rika Kihira (JPN) | | Christina Carriera / Anthony Ponomarenko (USA) |
| Nikolak Majorov (Sweden) | Mai Mihara (JPN) | | Kaitlin Hawayek/Jean-Luc Baker (USA) |
| Ilia Malinin (USA) | Bradie Tennell (USA) | | |
| Camden Pulkinen (USA) | Lindsay Thorngren (USA) | | |